[/caption]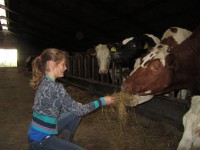 [/vc_column_text][/vc_column_inner][/vc_row_inner]
Staanplaatsen
De ruime staanplaatsen zijn voorzien van elektriciteit (6 ampere). Tevens zijn er extra grote staanplaatsen en speciale (verharde) camperplaatsen beschikbaar.
De staanplaatsen zijn grotendeels voorzien van verhard plateau tbv de voortent/luifel.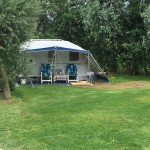 Sanitair
Het verwarmde toiletgebouw heeft modern, schoon en fris sanitair. Bestaande uit 5 douches, 6 toiletten, een familiedouche, een babybadje, mindervalide toilet/ douche, wascabines, was- en afwas gelegenheid. Gebruik van warm water en douche is gratis. Tevens is er een wasmachine en droger aanwezig.
Legionella – vrij
Bij ons is veiligheid een vanzelfsprekendheid. Reden waarom we graag voldoen aan de eisen die daaraan door de overheid worden gesteld.
Wij bieden onze gasten de zekerheid, dat onze waterinstallatie gecertificeerd legionella-vrij is.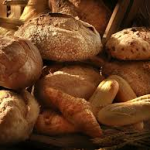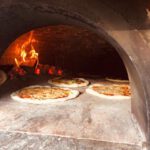 Broodjes en pizza service
Verse broodjes met onze broodjesservice!
Wat geeft nu meer het "vakantiegevoel" dan lekker uitslapen en rustig wakker worden. De tent openritsen, frisse buitenlucht en …..versgebakken broodjes!
Broodjes zijn dagelijks af te halen in onze ontbijt-shop.
Verse pizza's met onze pizza service!
Geen zin om te koken? Twee maal per week zijn er heerlijke pizza's te bestellen!
NB. Te verkrijgen vanaf Pasen tot eind september.
Huisdieren
Op de camping dient de hond aan de lijn te worden gehouden en het dier moet buiten het terrein worden uitgelaten.
Zwemgelegenheid
Door middel van een trap over de dijk is het recreatiestrandje met zwemsteiger aan het IJsselmeer te bereiken met volop zwem-, vis- en watersport mogelijkheden. In Volendam (op fietsafstand) is een subtropisch zwemparadijs.
Speeltoestellen
Voor de kinderen zijn er een schommel, glijbaan, een grote trampoline en skelters aanwezig.
Receptie
In de receptie kunt u terecht om aan- en af te melden, voor folders, fietsroutes en verdere informatie.
Overige
De camping beschikt over:
Gratis WiFi voor gehele camping
Fietsenstalling met oplaadpunt voor electrische fietsen
Boerderij kantine met TV en leestafel
Stortplaats campers
AED apparaat
[/vc_column]
[/vc_row]
Faciliteiten











An increasing number of holiday-makers wish to spend their holiday in rural surroundings. Many of them prefer the peaceful countryside to a stay at large, impersonal and commercial campsites.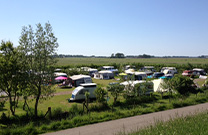 Location
The campsite is situated within walking-/cycling distance of Edam, at the Zeevangsdijk (dike) amidst the moorland of the municipality of Zeevang. In spring you can observe meadow birds like the black-tailed godwit, the lapwing and the redshank. Step on your bike and discover the picturesque surroundings with grand views (cycling-/walking routes are available, free of charge) or enjoy water(sport) fun at and around the Ijsselmeer.
Farm
Besides the farm campsite our company consists of a livestock farm with dairy cows. We have a potbellied pig and chickens. You can become acquainted with this livestock farm and learn how cows are milked.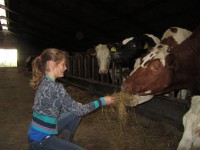 Pitches
The spacious pitches (100-120 m2) are situated on the north side and have electricity (6 ampere).
Sanitary fittings
The heated sanitary building offers modern, clean and fresh sanitary fittings, consisting of 5 showers, 6 toilets, a family shower, a baby bath, toilet/shower for disabled people, wash-cabins and dishwashing places. Hot water and shower, free of charge. Washing machine and drier are at your disposal.
Legionella – Free
Safety is considered of paramount importance. For this reason we would like to meet governmental requirements. We have a certified, legionella-free water installation.
Pets
You must keep your dog on the leash and take it out outside of the campsite.
Swimming
By means of a staircase over the dike you can reach the recreational beach with swim platform at the Ijsselmeer. The Ijsselmeer offers plenty of swimming-, fishing-, and watersports possibilities. A subtropical swimming paradise is situated in Volendam (withing cycling distance).
Playground equipment
There is a swing, slide, a big trampoline and go-carts for kids.
Reception
You can check in/out at the reception and find brochures, cycling routes and further information.
Other facilities
The campsite offers:
Free WiFi
Bike shed with charging point for E-bikes
Farm canteen with TV and reading table
Chemical toilet disposal facility campers
AED-device
Facilities